Tickers in this Article:
BAC
Bank of America Merrill Lynch (NYSE: BAC) Tuesday released its proprietary fund manager survey, which showed increased fears over an emerging market slowdown.
Meanwhile, fund managers are becoming more optimistic on the eurozone, specifically those investors located within Europe.
Equity Allocations Increase
Fund managers of asset allocation funds, those that can move back and forth between asset classes, increased exposure to equities in June despite a 2.5 percent drop in global equities from May to June. A net 48 percent of fund managers were net overweight equities in June as compared to just 41 percent in May.
Asset allocations increased to the United States and to Europe in the month despite money flowing out of emerging markets. A net nine percent of asset allocators are now underweight emerging market equities, the first underweight reading since 2009 and down from a net three percent overweight reading last month.
Emerging Market Fears
The survey of 248 managers with over $700 billion in assets revealed that the biggest concern for investors now is an emerging market slowdown. A net 25 percent of the global panel says that emerging markets is the region they would most like to underweight in the coming 12 months, the lowest ever reading, while allocations to commodities fell to a net 32 percent underweight the asset class.
Fund managers now identify a Chinese hard-landing as the greatest tail risk to markets, greater than a eurozone sovereign or banking crisis. A net 31 percent of Asian fund managers say that China's economy will weaken in the coming 12 months, compared with a net 8 percent expressing that view in May.
"The biggest contrarian play in the market today is assets linked to China. The lows in emerging market equity and commodity allocations suggest the market has over-positioned itself for a shock from China ," said Michael Hartnett , chief investment strategist at BofA Merrill Lynch Global Research.
Eurozone Strength
Meanwhile, optimism continues to grow over the outlook of the eurozone. A net six percent of global asset allocators are overweight eurozone equities, representing a 14 percentage point swing from May. Further, the number of respondents that said that the eurozone is a region they would like to short over the next twelve months fell to one percent in May from 13 percent in April.
A net 45 percent of fund managers located within the eurozone expect the region's economy to recover over the next twelve months, up from a net 24 percent in May. "Investors can now see a certain level of stability returning to Europe's economy and positioning for a recovery has started," said John Bilton , European investment strategist.
Allocations increased in 13 of 19 tracked sectors in the eurozone in June. The greatest positive swings came in telecoms, financial services, banks and chemicals. A net three percent of European investors are now overweight Telecoms while a net 18 percent are overweight banks now after being neutral in May.
The Great Rotation
The latest survey also showed signs of the continued rotation out of bonds and into equities as net underweight positions in bonds increased 12 percentage points to 50 percent in June. Furthermore, expectation of higher long-term yields has reached the highest level recorded by the survey since 2004. 81 percent of panelists expect long-term rates to rise over the next twelve months compared to 55 percent in May, while 43 percent now expect short-term rates to rise over the next year compared to only 14 percent in May.
Japanese Fears
Fears that Japan's three-pronged recovery plan will fail were the second-highest tail risk in the survey, behind fears of a Chinese hard landing. Fears that the so-called "Abenomics" will fail forced the proportion of asset allocators overweight Japanese equities to fall to a net 17 percent from May's seven-year high of a net 31 percent.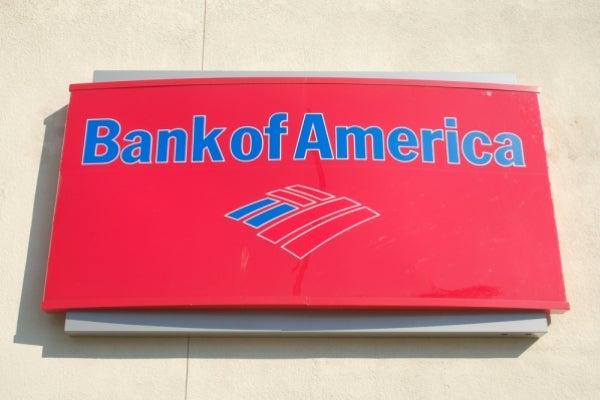 (c) 2013 Benzinga.com. Benzinga does not provide investment advice. All rights reserved.
comments powered by

Disqus